5 Reasons Why Lyon Should Be Your Next Travel Destination
Lyon was recently rated one of Europe's top weekend destinations for 2016 and it's probably not too hard to figure out why. Lyon is a wonderful mix of old and new and has a rich history as well as a vibrant foodie culture. If Lyon isn't yet at the top of your list of places to see in France, it should be. And we're here to convince you why. So read on to discover 5 reasons why Lyon should be your next travel destination.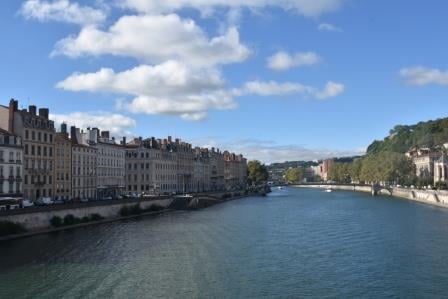 1. It's not Paris, or is it?
Now, before you get all upset over me stating that Lyon should be your next travel destination because it's not Paris, give it some thought. Paris, as beautiful as it is, is a city better loved from far away. Why? Because tourists, pickpockets, and big-city attitudes are all too common. Lyon, on the other hand, has that small town feel while still providing a lot of the things Paris has to offer. Add to that how much easier it is to get around Lyon, how much safer the city is for tourists, and all the sights – many of which can rival Paris – there are to see, and you'll discover that Lyon has a charm that can outshine even France's famed capital!
2. Historical importance
Lyon, in many ways, was once the hub of the French resistance against Nazi Germany during WWII. Jean Moulin, perhaps France's most famous resistance fighter, spent a considerable amount of time in Lyon and was eventually captured by the Gestapo there. As you can imagine, Lyon is very proud of the part it played in the French resistance and if you are a history buff you'll love visiting the museums and sites from these times gone by. Of course this isn't the only history you'll find in Lyon, the city has a Roman amphitheatre that is thousands of years old as well as many structures that reflect both the medieval and Renaissance periods of the past. Walking through the streets of Old Lyon is an instant ticket to a historical time!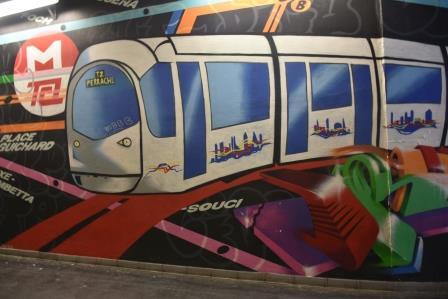 3. Bus, train, car, or tram?
The public transportation in Lyon far outdoes that of Paris, making it one of the easiest cities in France to get around in. You can buy a two or three-day Lyon city card which will give you unlimited access to all of Lyon's public transportation as well as to many of its museums and tours. The subway is also much, much cleaner and safer than Paris's so you never have to feel too wary when using it to travel around the city. Of course it's still a good idea to keep an eye out for pickpockets, but overall getting around Lyon via public transport is a much more comfortable and affordable experience than many other major cities.
Learning French? Check out our free French placement test to see how your level measures up!
4. Something old, something new
The combination of old and new that seems to reside in such perfect balance in Lyon will probably be one of the main reasons why you'll want to return again and again. You can enjoy modern experiences like Lyon's Musée des Confluences or get lost in the past in Vieux Lyon (or Old Lyon). When you grow tired of one era, you can move on to relax in another! The point is, there's something for everyone and if you're travelling with a significant other or a group of friends this can be a huge draw in a new location!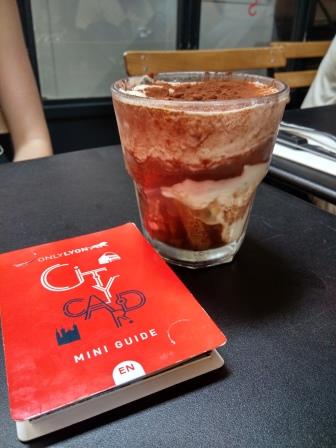 5. Food, food, and more food!
Lyon is considered one of the best cities in the world for food and some even believe it should be the world's gastronomical capital! Whether you consider yourself a foodie or not, prepare to be amazed and discover a new appreciation for food in Lyon. Head to a Bouchon Lyonaise to try out some Lyonaise style sausage and potatoes, and stop in at one of the many gelato and sweet shops for an after dinner treat. Of course, make sure you drink copious amounts of wine throughout the whole process like a true local! Lyonaise food is famous for its quality and simplicity so you may be surprised by how simple yet delicious many of the dishes are. Don't worry about those extra pounds you're going to put on – the culinary experience makes it totally worth it!
Have you visited Lyon? If so, what are some of your favourite things about this French city? What travel tips can you offer people hoping to visit?