Top Neighborhoods to Visit in Rio de Janeiro
Usually the first image that pops into people's minds when they hear Rio de Janeiro is of the beach. This image includes sun, sand, water, and a relaxing day spent drinking caipirinhas. However, the bustling city of Rio de Janeiro has a lot more to offer visitors than just the beach (although it's definitely a highlight!). Any visitor will be able to enjoy the diversity in each area while getting to know the city. Here are some of the top neighborhoods to visit in Rio:
Lapa
Funky, unique, and never boring, Lapa is one of the best neighborhoods to hit the town. Visit on a Friday night and dance to a local drum circle in front of the famous white Lapa Arches. Buy an ice-cold Caipirinha from one of the street venders and meander down Largo do Lapa. Make sure to stop at a few of the bars that play live samba music and discover the Carioca passion for samba!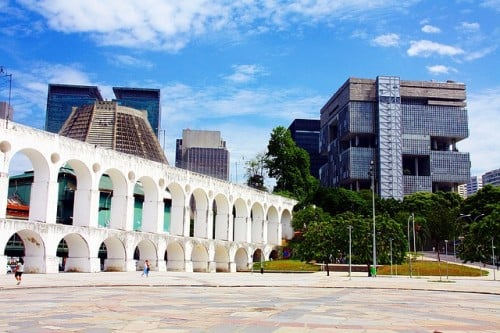 Photo of Lapa Arches via danielserrani / pixabay
Ipanema
Ipanema is one of the hippest neighborhoods in the world with excellent shopping, restaurants, nightlife and, of course, beautiful beachfront. The neighborhood has the most desired real estate in the city and is popular with locals and international visitors alike. Go shopping on Rua Visconde de Pirajá and dine at one of the top notch restaurants in the area. Nighttime brings crowds to the numerous bars that offer a more laid-back nightlife scene.
Centro
Surprisingly, Rio is filled with traditional architecture and historical significance in its central district. Downtown Rio contains a mixture of modern office buildings with plazas, churches, theaters, and government buildings. The oldest and most prominent square is Praça XV which is located along the former waterfront. Spy the old colonial cobblestone alley leading out of the plaza for a glimpse into Rio's past.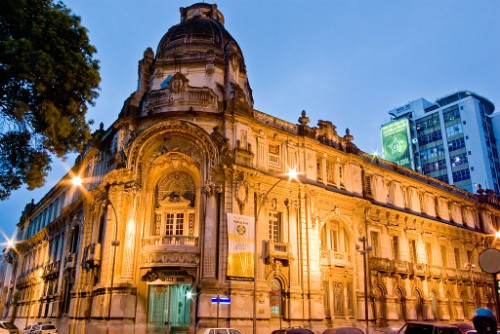 Photo of Centro Rio via Cyro A. Silva / Wikipedia
Copacabana
Copacabana is the most well-known beach in the city. You won't want to leave the wide boardwalk, endless white sand, and unlimited kiosk services on the beach. If you can drag yourself off of your towel and head into the streets of Copacabana, Nossa Senhora de Copacabana is the neighborhood's main commercial and shopping street. Copacabana is filled with hotels, so it is safe and pleasant for tourists to walk around freely.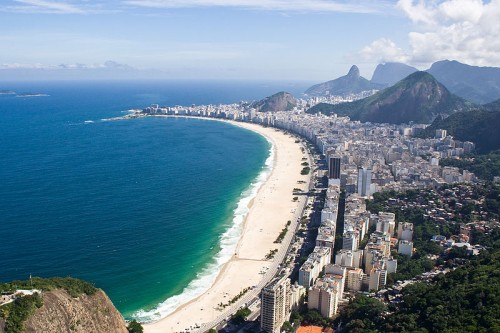 Photo of Copacabana Beach via Junior Petjua / Flickr
These neighborhoods and many more all make up the beautiful city that is Rio de Janeiro. If you are planning on visiting anytime soon, brush up on your Portuguese to make sightseeing a lot easier. If you have studied before, take a Portuguese level test to see your current level. Both beginners and novices should then prepare with language courses before the big trip to the land of beaches and sunshine!