5 Things to Know Before Visiting Moscow
The capital city of Russia, Moscow, has always maintained a unique flair and allure in regards to the awe-inspiring architecture and fashion sense portrayed by many. Moscow is a highly affluent economic centre, with a large array of culture oozing out of everywhere you look. However, the country of Russia does display a good number of irregularities from what foreign tourists are used to, and in order to ensure a comfortable trip to Moscow we've listed 5 essential aspects to keep in mind.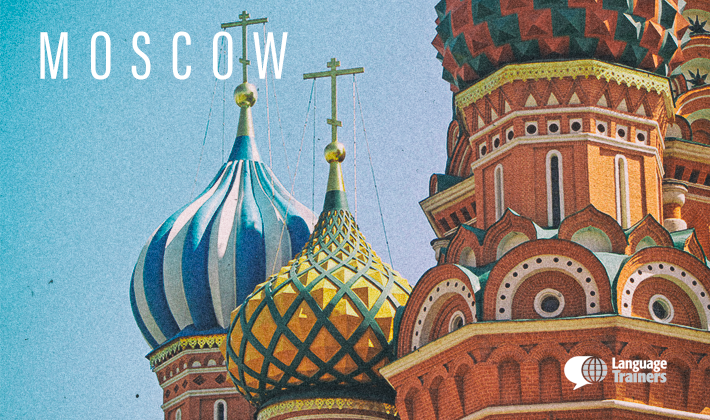 1. The People
Russians can be stereotyped as being hard, angry, and disrespectful towards others. However, this is far from the truth. While they may seem unapproachable at times due to the blazing fast speeds at which they seem to walk, they are usually just very busy and in a hurry. Many Russians will be glad to answer any questions you may have regarding the city, but just be mindful of their current situations. Another thing to keep in mind is that a lot of older folk may not be able to speak any English, so direct your questions to the younger crowd.
2. Food
Russian cuisine is a mystery to many, however, that does not mean it is of lower quality than food found in other countries. In fact, Russian cuisine contains a unique blend of socio-cultural factors that create an interesting hodgepodge of ingredients that come together to create some of the most delightful food you will ever come across.
To give a few examples, there is the Russian equivalent to a pancake called a blini This dish can be served for breakfast, lunch or dinner and contains sour cream, salmon, caviar and many more ingredients. Solyanka Soup, which is a warming soup that contains pork and beef with a douse of peppers, garlic and tomato. Beef stroganoff, or beef covered in a sauce of butter, sour cream and white wine, onions and mustard, is eaten either with or without rice or noodles. One thing to be noted at a word of caution though, many middle-class restaurants do not follow normal sanitary regulations, so be wary of getting food poisoning, as that is some you definitely do not want on a vacation.
3. Attractions
The indistinguishable prowess displayed by Russian architects is a sight to behold and creates for some excellent attractions around the city of Moscow. One of the most well-known attractions is of course Saint Basil's Cathedral located in the city centre. Be sure to visit the State Tretyakov Gallery if you're an art fanatic as the museum contains endless pieces of Russian art dating back centuries.
4. Nightlife
Nightlife in Moscow is exceptional and shows that Russians really know how to party. There is a variety of locations to visit that are scattered across the city, however some of the most notable are the City Space Bar, which overlooks the city and provides the perfect backdrop for a nice drink. Clubs such as Icon are available for those who want to dance the night through until the early hours. Keep in mind one thing though while drinking at night, English-speaking fellows are normally viewed as wealthy, so be cautious of thieves trying to rob you of your cash.
Learning a new language? Check out our free placement test to see how your level measures up!
5. Metro
The metro is considered to be one of the most meticulously-crafted and beautiful parts of Moscow. The metro contains a plethora of history relating to the wars Russia has had a large stake in, making it a surefire destination for history buffs visiting the city. However, for those without any understanding of the Russian language it is essential that you have a map of the metro with everything translated into English.
A few little extra titbits to keep in mind: Unless you're visiting in the summertime, Russia will most likely be freezing cold. So make sure to bring lots of jackets and beanies! Also, never refuse a shot of vodka from a Russian! The offering is seen as a sign of hospitality. Lastly, it is normal for many places to take your passport as a sign of identification, so don't be too worried when a situation like that occurs. For those who have taken previous visits to Russia, or perhaps are natives, how do you view the city of Moscow?