What are the 5 Top Languages for International Business?
How many times have you said to yourself "This year, I'm going to master a foreign language and find the job of my dreams in a major international company, no more excuses!"?
With global economies engaging more than ever in business and trade deals, there's never been a better time to keep to your word and add a new language skill to your resume. Whether it be French, German or Mandarin, learning a major language is a big asset in the post-modern world for those seeking out opportunities abroad.
→Sign Up Now: Free Trial Lesson With a Native Teacher!←
Of course, you might already have a good idea of where you would like to go and which language you have to master to access your target market. However, if you still haven't made up your mind, here is a short guide to help you decide which is the most useful language to learn for business.
French
If we were asked to think about global languages, English, Chinese and Spanish would most likely be the first options to come to mind. But what about French? As it happens, in addition to having a gorgeous, sexy sound, French is spoken in 39 countries and five continents.
Yes, that's all the continents in the world.
The presence of French in Africa is so strong, in fact, that it has recently become the main language in Rwanda and Ethiopia, and an official language in Benin, Comoros, the Democratic Republic of Congo, and Senegal.
So, if you believed French was the language of romance, think again. With official status in the United Nations (UN) and the World Trade Organization (WTO), French is also the perfect language for diplomacy, banking, finance, and business.
Besides, since only 20% of people in France speak English, the demand to speak the official language in this country is much higher than in countries like Germany or Sweden. In other words, when it comes to working in France, you'll be facing an uphill battle unless you learn French!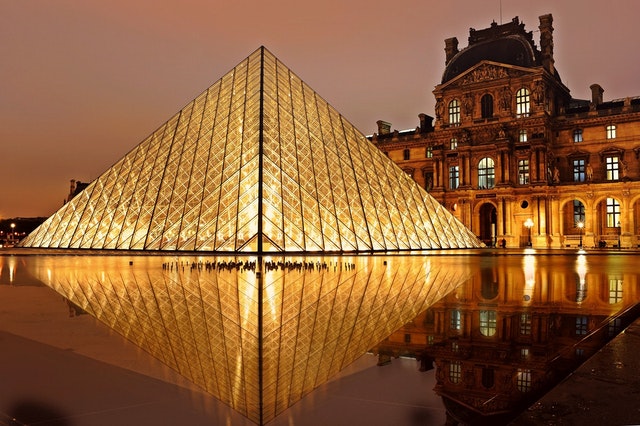 German
Are you looking for a language that will give you access to some of the strongest and most stable economies in the world? Then German is an easy winner.
Spoken as an official language in Austria, Luxembourg, Liechtenstein, Switzerland—and of course, Germany—it is definitely among the top languages in the world for professionals, entrepreneurs and investors.
But it's not just the number of native speakers that makes German one of the most useful languages to learn for English speakers. A recent study that compares the world's leading economies has ranked Germany as number one globally for business and entrepreneurship, highlighting Germany's leadership in science, manufacturing, mechanical engineering, electronics, pharmaceuticals, and other areas. In addition, the study concluded that Germany is the biggest exporter in Europe as well as the world's third-largest industrial country.
To sum up, with Europe's largest population, the most successful economy in the continent, and the third-largest global economy, German's status as one of the five top languages for business needs no further explanation. Besides, despite having a few menacing sounds, German is far from making the list of the hardest languages to learn for English speakers. In fact, once you start learning you will be surprised to see how similar to English it is!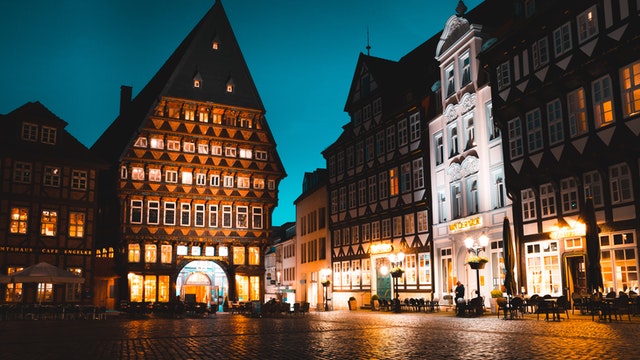 Spanish
Saying that Spanish is among the most useful languages to learn for English speakers would be the understatement of the year. After all, isn't Spanish the second most widely-spoken language in the world after Chinese Mandarin?
But what are the benefits of learning Spanish for English speakers?
Sure, by mastering the Spanish language, you gain access to exciting opportunities in South and Central America (including Argentina, Chile, Uruguay, and Paraguay), Mexico, Spain, and parts of North Africa.
But that's not it. Can you think of another country where Spanish exerts a strong influence on the national economy and culture? A country where Spanish is not even the main language but constantly seems about to overtake the official one?
Exactly. With more than 40 million speakers, the US has recently surpassed both Colombia and Spain in terms of Spanish native users! And with thousands of immigrants arriving into the country every year, the trend seems unstoppable.
As you can imagine, this Spanish phenomenon has led some of the biggest state and private companies in America to look for employees who can communicate with the millions of Spanish speakers that live, work, and raise their children in the United States.
So, if you want to relocate to the United States and you need a golden start in your resume to help you stand out among your competitors, Spanish might just do the trick. Besides, despite being just slightly less global than Mandarin, it is about three times easier to learn for English learners than any of the Chinese dialects. According to the Foreign Service Institute (FSI), achieving fluency in Spanish could take you as little as 23 weeks depending on your previous knowledge!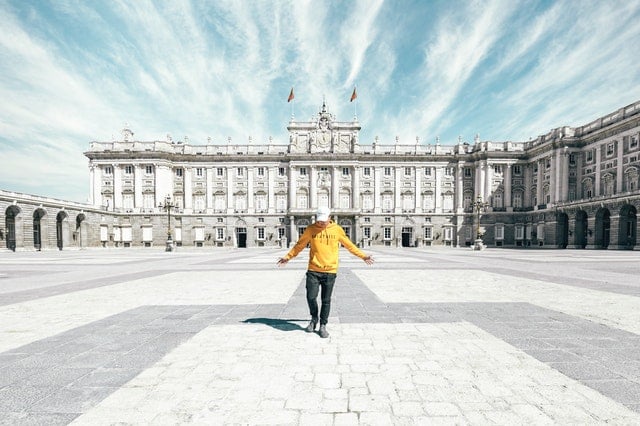 Arabic
Did you know that in the last few years the economies of the United Arab Emirates and Saudi Arabia have increased by very profitable investments in real estate, finance and trading? This means that Arabic speakers have a higher chance to acquire a wide variety of job opportunities in most cities of the Middle East.
There are several reasons to be interested in relocating to a city like Dubai. Warmer weather, a busy metropolitan life, one of the most vibrant and fascinating cultures in the world… or maybe you are just interested in pursuing a career in the finance, petroleum or defence industries! Whatever the reason might be, the first and most important step is to learn Arabic.
Let's not sugarcoat it: Arabic is a very difficult language for English speakers. Why? Well, because of the variety of dialects that exist among different countries or even regions. The constant variation means that the expressions you might use to get directions or to order one of the many delicious traditional foods the Emirates have to offer might change drastically from Qatar to Cairo.
However, this shouldn't prevent you from giving Arabic a chance. One way to tackle the problem is to choose the target dialect based on your career plans and the characteristics of the language spoken in the city or country you want to move into. Not sure where you want to go just yet? Then you can just study Middle or Educated Arabic, which is a rather formal variety of Fusha that is understood across most Arabic territories.
No matter what approach you take, always remember: though it can get a bit difficult at times, the benefits of learning Arabic cannot be understated.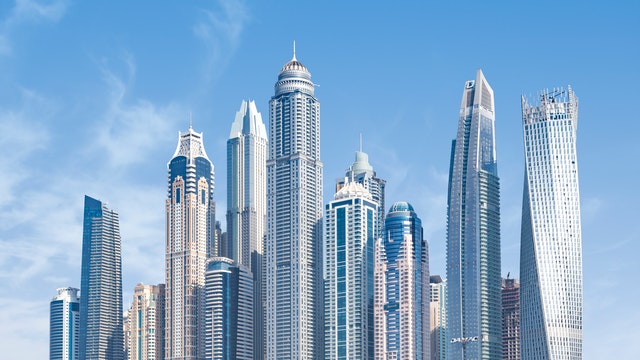 Mandarin
A list of the most useful languages to learn for business would not be complete with at least one Chinese dialect, would it?
Indeed, you would have to live under a rock not to see how Chinese culture seems to grow in strength, popularity and influence every week.
With over 960 million speakers; official status in six different Asian countries including Taiwan, Singapore, and China; and a firm position in the languages of the United Nations, Mandarin is a must for ambitious businesspeople and entrepreneurs who want to expand their professional horizons.
So why is it that so many of you still haven't signed up for our Mandarin courses despite making it one of your New Year's resolutions year after year?
Oh, THAT? Well, yes, I won't say you don't have a point. Mandarin is incredibly difficult. According to the FSI, it would take the average English speaker 88 weeks to achieve a conversation level in this language. But not everything is bad news. The good thing about Mandarin is that, unlike Japanese which has three, it only has one writing system so, once you get started, you won't need to worry about character variations every time you want to do an assignment.
And that's not it. According to recent findings, Mandarin has proved easier to learn than German or Italian for people with dyslexia! Isn't that amazing?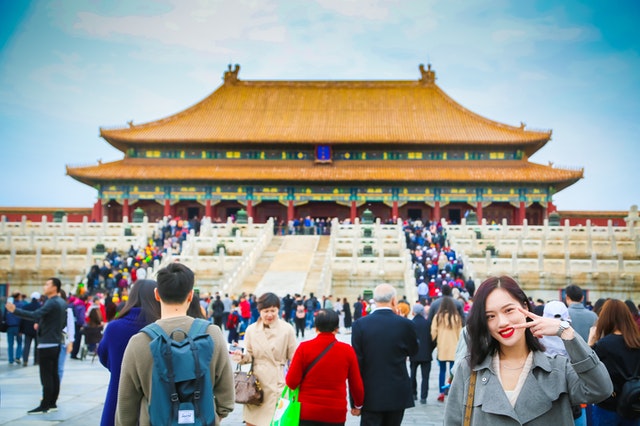 →Sign Up Now: Free Trial Lesson With a Native Teacher!←
So, there you go. These are the five most useful languages to learn for English speakers. If you would like to give it a try before committing to a course, don't hesitate to reach out to us. No matter what language you want to try out, we can pair you up with a native tutor for a free trial lesson, with no strings attached. Contact us now and get started!