The Best Working Holiday Visas to visit Australia
There are few things more important in language learning than immersion. When you travel, you expose yourself to the culture and the language of the country you're visiting in a way that no textbook or classroom can match. Fortunately, there are many working holiday visas available for foreign people who want to live in Australia for up to a year and immerse themselves in its lively culture and beautiful accent.
Advantages of doing a working holiday experience in Australia
Working holiday visas offer a unique opportunity to learn about Australia and enjoy its nice climate, gorgeous landscapes and vibrant nightlife. Unlike other visas, however, they also allow you to work in Australia for a limited time, which gives you the chance to experience life Down Under firsthand and afford your stay without spending your savings.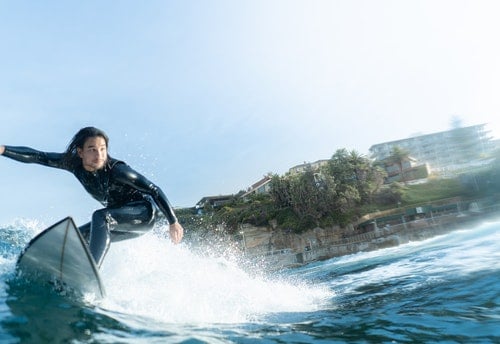 In addition, working holiday visas can also help you improve your English skills. As you may have noticed if you binge-watched Please Like Me on Netflix, Australian English is quite different from other varieties of English, so by working in Australia you'll get to hear the language spoken in its natural environment!
There are two main types of working holiday visas for visitors, and it's important to choose the right one for you, so read the next section carefully.
Working Holiday Maker (WHM)
Since 1975, Australia's reciprocal Working Holiday Maker (WHM) programme has been promoting closer ties between Australian and foreign young people. The arrangement now involves over 40 partner nations or jurisdictions and two visa classes: the Working Holiday visa (subclass 417), which allows you to work in Australia, and the Work and Holiday visa (subclass 462), which also allows you both work and study.
As a 417 or a 462 visa holder, you will be able to live, work, and travel and/or study in Australia for up to 12 months. Yes, one entire year to see everything Australia has to offer while you do temporary work to fund your adventures and gain valuable international work experience!
But, which of the subclasses is the best one for you?
Differences between the two working holiday visas (417 and 462)
If you're dying to spend a season or even a whole year in Australia, it's important to be aware that there are some major differences between these two working holiday visas, and that not every candidate will be eligible for both of them.
Here main differences between VHM subclasses 417 and 462:
Both the 417 and the 462 visas allow people to work in Australia for up to one year. The 462, however, also allows you to study for up to four months.
Both working holiday visas have age restrictions, but they are slightly different. The 417 subclass is aimed at people who are between 18 and 30 of age, or between 18 and 35 for French, Canadian, and Irish Passport holders. The 462, on the other hand, is only for people aged 18-30.
If you want to apply for a 462 visa, you will need an education certificate that meets certain academic requirements. Being a work-only permit, the 417 visa does not have this condition.
A 462 visa requires a letter of support from your government (unless you're from the U.S.), whereas a 417 does not.
To be eligible for a 417 visa, you must have a valid passport from any of these countries: Belgium, Canada, Cyprus, Denmark, Estonia, Finland, Germany, Hong Kong, Ireland, Italy, Japan, Malta, Netherlands, Norway, Sweden, Taiwan, the United Kingdom.
To be eligible for a 462 visa, you must have a passport from any of the following: Argentina, Austria, Chile, Ecuador, Czech Republic, Greece, Hungary, Indonesia, Israel, Luxembourg, Malaysia, Peru, Portugal, San Marino, Singapore, Slovak, Slovania, Spain, Thailand, Turkey, Uruguay, Vietnman.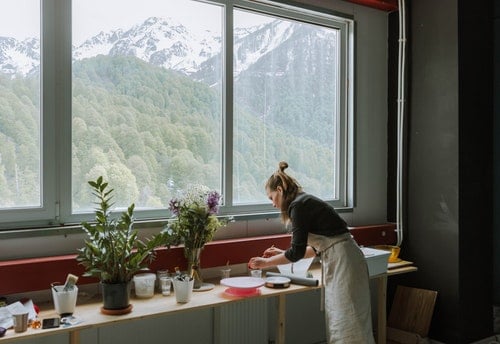 Common requisites
You can apply for either a 417 or a 462 working holiday visa if:
You have a passport from any of the countries specified above whose validity will not expire before the end of your trip
You can assure you will have no dependents (eg. a child) while you stay in Australia
You are able to support yourself throughout your time in Australia (you have AUS 5,000 or more at the beginning of the trip)
You don't have any criminal records
Frequently asked questions about the Working Holiday Maker Programme
Can I apply for a second visa?
Yes, you can apply for a second working holiday visa which will allow you to stay in Australia for another year. You can do it while in Australia or outside the country. You can apply for a third visa as well.
Can I bring my family with me?
No, your family cannot accompany you on this visa. The working holiday visa is designed for young people who want to travel and work in Australia for a year. Allowing dependents would defeat the purpose of the programme.
Can I work for the same employer for more than six months?
No, the visa holder is not allowed to work for the same employer for more than six months. The working holiday visa is designed to allow young people to have a cultural experience while working in Australia. It is not meant to be a way for employers to fill positions that would otherwise go to Australian citizens or residents.
Can I study while on a working holiday visa?
Yes, you can study for four months on a subclass 462 visa. The courses you take should be relevant to your skills and experience. For example, if you are a chef, you could study a course in cooking school.
What are the health insurance requirements?
All visa holders must have health insurance for the duration of their stay in Australia. Although this country has a very good public health care system, it is not free. You will be required to pay for any medical treatment you receive while in Australia.
What are the general employment requirements?
Your employer must provide you with a written employment contract which outlines your duties, salary and other conditions of employment. Your employer must also comply with the Australian Fair Work Act 2009, and pay you at least the minimum wage.
What level of English do I need to get the visa?
You are not required to have a specific level of English to get an Australian working holiday visa. However, you will need to have enough English to be able to work in Australia. For example, if you want to work as a waiter, you will need to be able to take orders and interact with customers.
Remember: Getting a working holiday visa is just the beginning of a life-changing experience. If you want to get the job of your dreams in Australia –one that will allow you to advance in your career, acquire new skills, and even meet like-minded people– boosting your English level before you travel is a must. With our tailored one-to-one courses taught by native teachers, you can upgrade your English in no time by focusing on the areas you need to improve.
What are you waiting for?
A working holiday in Australia is a great way to see the country and experience the Australian way of life. It is also an opportunity to earn some money while you travel and, of course, immerse yourself in the English language in one of its most beautiful varieties.
If you want to familiarise yourself with the beautiful sounds of Australian English and work intensively on the language skills you need to improve before your trip, send us a quick message and we'll pair you up with a native teacher for a tailored course that will give you all the resources you need to make the most of your time in Australia.
Useful links:
Detailed information about the Working Holiday visa (subclass 417)
Detailed information about the Work and Holiday visa (subclass 462)