7 Local Peruvian Drinks You Have To Try
Peru, a country with a rapidly developing economy and a favorite destination for trekkers and adventure-seekers, is also a gourmand's paradise.
With so many unique dishes as well as fresh fruits and vegetables, it can be easy to lose sight of the drinkable side of Peru's foodie culture.  If you find yourself in Peru, here are the top seven beverages, both alcoholic and non, that you owe it to yourself to try.
1. Pisco Sour.  Considered by many to be the national drink of Peru, the Pisco Sour is a citrusy cocktail made with lemon juice, Angostura bitters, Peruvian Pisco, and frothed egg white.  You can order one in various different flavors, such as mango or papaya, but there's no beating the classic garnished with a dash of nutmeg.
2. Chicha.  A traditional Andean drink made from fermented corn, chicha is slightly alcoholic and can be found in virtually any market.  You can purchase it by the ladleful or in some cases buy a large batch in a two-liter bottle to take with you.
3. Chicha Morada.  For a sweeter, nonalcoholic version, try the chicha morada made from purple corn and sweetened with fruit juice and mulling spices.  Pass by the bottled drinks sold in supermarkets and go straight to street markets for the best flavor and health benefits.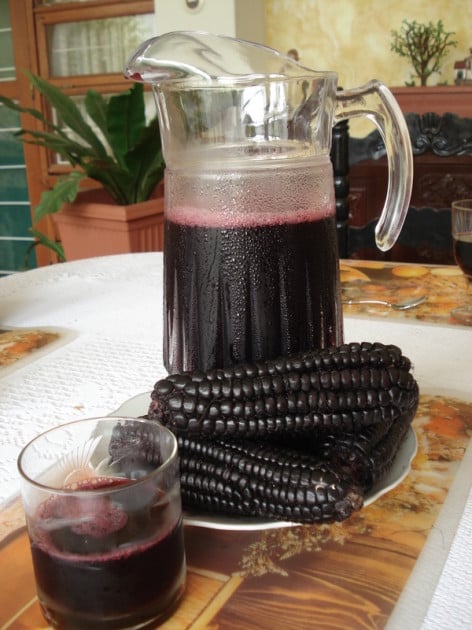 4. Inka Cola.  If you have a diehard sweet tooth and a penchant for fizzy drinks, Inka Cola is the ubiquitous local soft drink.  A little too sweet for some – it gives one the sensation of drinking a yellow, pineapple-flavored lollipop – others find it refreshing, and it can make a great mixer for cocktails.
5. Mate de Coca.  As teas go it's not the tastiest, but an infusion of coca leaves in the morning can be a lifesaver for those visiting high altitude cities, such as Cusco.  With its earthy taste, coca tea is good for curing the nausea and headaches that come with altitude sickness, as well as suppressing appetite.
6. Leche de Tigre.  Literally "tiger's milk," this liquid made of lime juice, sliced onion, and chilies is used as a marinade for Peru's signature raw seafood dish, ceviche.  After it's used to soak the fish, the leftover juice is often served in a shot glass to be drunk straight.  It packs a powerful punch, but it's said to cure hangovers and boost libidos – not to mention it clears up scurvy.
7. Fruit Juice.  Don't get so distracted by all these new and exciting drinks that you overlook the most obvious.  As Peru is the home of so many tropical and rainforest fruits, many of which are unheard of in the northern hemisphere, juice bars are prevalent and inexpensive.  You can order a glass of freshly squeezed passion fruit juice, or order a milk-based fruit smoothie called a batido, for roughly around a dollar.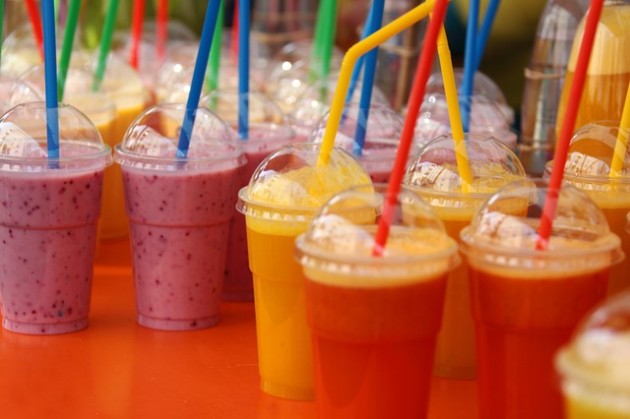 If you're eager to explore the vast and delectable world of Peru's food and drink for your own, be sure to visit with the basics of Spanish under your belt – few people speak English in Peru, especially in the smaller towns.  Send us an inquiry to begin lessons, or try our free online Spanish language level test.