The Business Lunch: India's Most Popular Dishes and Mealtime Etiquette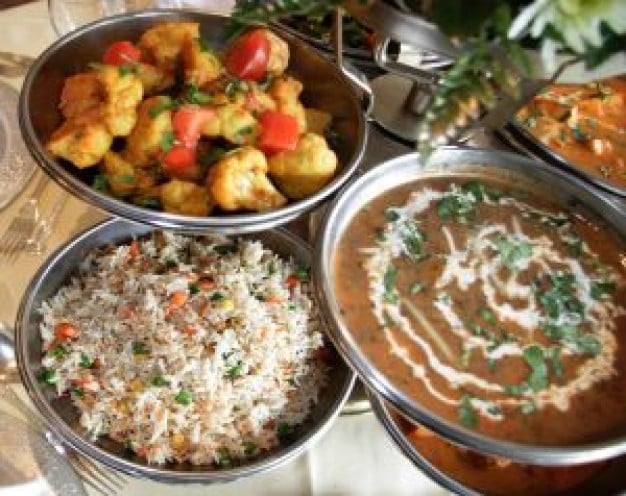 India is a country that takes its entertaining very seriously, so as the guest of Indian colleagues, you are sure to find yourself invited to at least one business lunch.  However, where the business lunch in other cultures may serve as a mere formality, in India it's an important ritual for expressing hospitality and forging relationships.  India has a very stylized set of social rules and customs, so you may find yourself with a lot to remember.  Here are a few starting tips:
Always accept every invitation to lunch or dinner, as refusal may give offence.  Unlike other cultures that value promptness, Indians understand that traffic can be unpredictable in their country, giving you a 30 minute grace period when showing up to lunch engagements. When it comes to ordering your meal, it is best to play it safe and avoid any beef products, as it's a sure bet that at least someone in your dining party will be Hindu.  Similarly, try to avoid eating pork and drinking alcohol as well (which you shouldn't be doing on the job anyway) in case any of your colleagues are Muslims—while neither of these dining faux pas would be a grave error, it may be interpreted as cultural insensitivity on your part.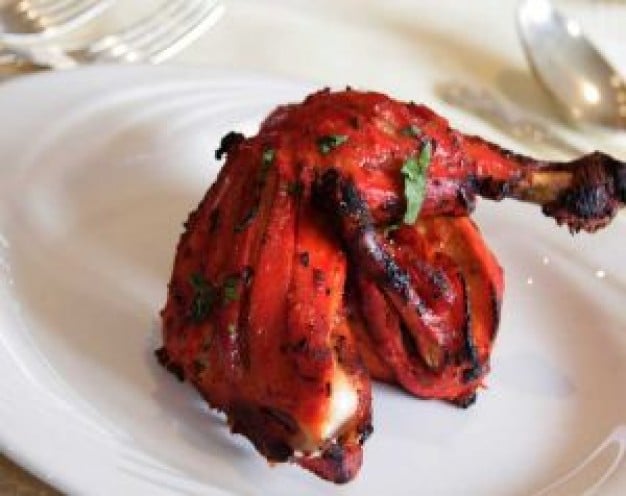 Traditionally, food may be eaten with the hands in India, but you may request utensils if you wish.  If you do choose to eat with your hands, make sure to eat with your right hand, as the left hand is considered impolite.  Also, keep in mind that food in India is very spicy, and even if you order it mild it may come a little too hot to handle.  If you have low tolerance for that, be sure to request no spices in your food.
While Indian food is common in most areas of the English-speaking world, the dishes you try in India are sure to be different from anything you've ever tasted before.  If you're looking for something simple and familiar, go for the Chicken Tikka Masala, which consists of grilled, marinated chicken.  Butter Chicken comes in a creamy, savory sauce and Chicken Tandoori is another mildly spiced chicken dish—all of these should arrive with either rice or naan to eat with.
Another popular meat in Indian cooking is lamb.  Rogan Josh is a moderately spicy lamb dish cooked with dry red chillis toned down by a cream sauce.  For the daredevil, try Lamb Vindaloo, a deliciously fiery dish—not for someone who has qualms about spiciness!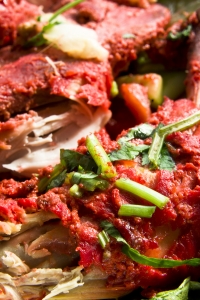 For the vegetarian, the possibilities are endless—try a dish with Paneer, a soft cheese, or any sort of curry with lentils or chickpeas.  Malai Kofta offers a vegetarian version of meatballs, and for dessert you may wish to try a bowl of Kheer, (a very sweet rice pudding,) or Gulab Jamun, deep-fried donut balls dipped in sugary syrup.
Whatever dish you choose, it's sure to be delicious and palate-expanding.  But to ensure that you know what you're ordering, you will have to show up to lunch with a fundamental knowledge of the Hindi language under your belt.  Send us an enquiry for more information, or look into one of our Hindi language courses to get started!