What is a Japanese Business Hotel?
Visitors to Japan have a wide variety of lodging options to choose from. All large hotel chains have locations in major cities where you can spend the night in luxury at a pretty penny. There are traditional ryokan guesthouses which are built in wooden buildings with bathhouses and meals included. There are even capsule hotels, which is a dormitory style hotel with communal bathing facilities and stacked capsule beds (don't try this if you are claustrophobic!). For the business traveller, the best option is a business hotel.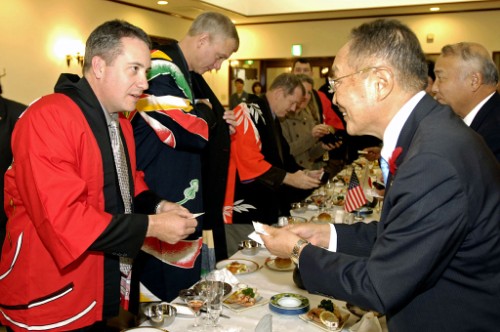 Photo of Japanese Businessmen via BotMultichillT / Wikipedia
Japanese business hotels are different than the Western idea of business hotels, which are quite expensive and luxurious. Japanese business hotels are no-frills accommodation that fits the general needs of business travelers. The concept is simple lodging that is affordable, easy, and hassle-free. The rooms are normally single beds that cost around US$50 – $100 per night. Rooms can be relatively small but they are clean and comfortable. Watch TV, turn on the air-conditioning, and drink a complimentary green tea in the evening. In the bathroom, you will find amenities like soap, shampoo, toothbrush, razor, shower cap, and towels. Internet access is very important to business travellers, so hotels are equipped with Wifi and computers for guest use. A common room is located between floors with washing machines and vending machines. Japanese vending machines are famous for their variety, so you may be able to purchase your entire meal from a single machine!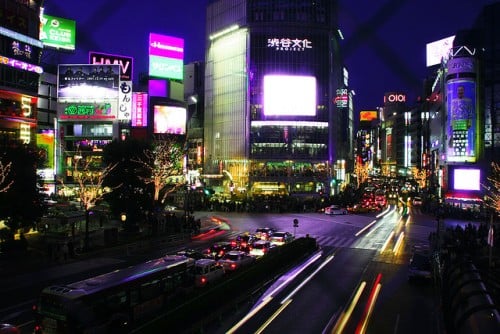 Photo of Japan via OiMax / Flickr
A unique part about staying in a business hotel is the check-in and check-out system. To avoid waiting for a receptionist, guests can use the self checkout system that automatically collects payment and additional charges. Print the receipt and you are good to go! There are quite a few popular business hotel chains, such as Route Inn, APA Hotel, Super Hotel, Daiwa Roynet Hotel, Dormy Inn, and Toyoko Inn. These chains run numerous hotels across the country and are located in convenient locations near train stations or airports.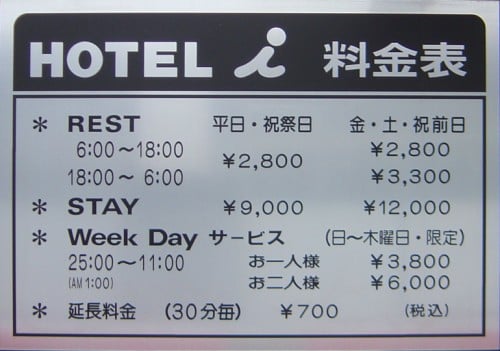 Photo of Hotel receipt via David.Monniaux / Wikipedia
In preparation for your upcoming business trip to Japan, it is not only important to research accommodation, but also brush up on your Japanese language skills. Knowing Japanese is crucial in order to navigate public transportation, taxis, order at restaurants, and converse with colleagues. If you have studied Japanese before, you can begin with our Japanese level text before checking out the course options best for you. Once you arrive at the airport, you'll be able to reach your business hotel easily!