Why Beirut Should Be Your Next Travel Destination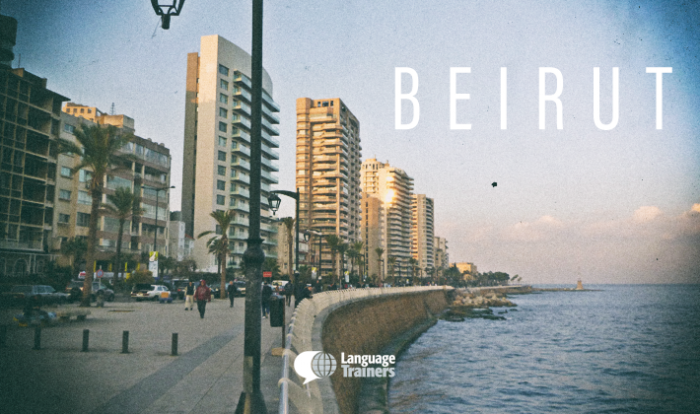 Beirut, the capital city of Lebanon has been synonymous as an area ravaged by civil war and other atrocities. This may make it seem like a very unattractive travel destination. However, these incidents have been laid to rest and have allowed the city to move on. With a population of over a million and counting, and a mixture of people from all different religions, Beirut is becoming one of the most surprisingly 'hip' destinations of the current decade. The city is a hidden gem which has been unfortunately given a bad image through a combination of bad media representation and unfortunate circumstances, but now's the time to give it a chance as it is a city that deserves visiting. Wonder why? Read on for more.
The war ravaged buildings filled with bullet holes serve as a reminder of what once happened.
Nowadays much of the destruction left behind has been covered with art and life has returned to normal for the people of the city. This is evident everywhere you look: business is booming, people are happy and the past has been rightfully put aside. Art, in fact, has become a massive pastime of Beirut's new identity. Aspiring and experienced artists have taken up the task of shaping much of Beirut's image as a city in the modern world. An overwhelming amount of art institutions have opened in order to expose the outpouring of fantastic art coming from the city, with many of them dedicated to expressing the emotions felt through the city's dark past.
The culture of Beirut is rich and filled with a blend of both Eastern and Western cultures. This extends to various facets of the city, from the music, to the festivals and the people. Tons of music festivals are held all over the country, the most famous being the Jounieh festival which occurs every year and is topped off by some awe-inspiring firework displays. The festivals go hand in hand with the nightlife, with the summertime being full of beach parties to keep you going until the early hours of the morning.
The cuisine of the Lebanese is second to none. You've most likely already tried Lebanese dishes such as the ever-popular shwarma as they've been popularized all around the world. However, in Beirut it's your turn to try your favorite Lebanese dishes in all their glory. Not only that, Beirut contains various international dishes spun with a unique Lebanese tinge, turning food from all over the world into something completely different.
Learning a new language? Check out our free placement test to see how your level measures up!
However, as beautiful a city as Beirut is, there are a few things to keep in mind before visiting:
Be wary of scams, knowing the price of an item before buying will help you immensely. If you have any friends that are Beirut locals they will no doubt lower the chances of getting scammed.
The people of Beirut usually speak a mixture of English, French and Arabic. Although, try to brush up on your Arabic if you want to impress the locals!
Lastly, while not imminently dangerous, be cautious roaming the streets at night. Be aware of your surroundings, as you do in any other country.
So what do you think after reading this? Any interest garnered or image changed of Beirut? Do you think the kind of media coverage pushes upon Beirut is unethical? The city has become increasingly progressive and will no doubt gain newfound respect through its amazing art, cuisine, and culture in general. Check it out yourself and let us know.