Parents and Spanish Teachers: What to Know When Teaching Spanish to Children
Childhood is by far the best time to learn Spanish: children's developing brains naturally absorb linguistic information, allowing them to master the complexities of Spanish quickly and almost effortlessly. In order to do so, however, children must be engaged and motivated in the language-learning process.
Indeed, teaching children comes with its own unique set of challenges. But it's worth the effort: bilingualism is one of the greatest ways you can prepare your child or student for future success as the number of Spanish speakers increases worldwide. If you're a teacher or parent trying to teach Spanish to a young learner, read on for our must-know advice on overcoming these challenges.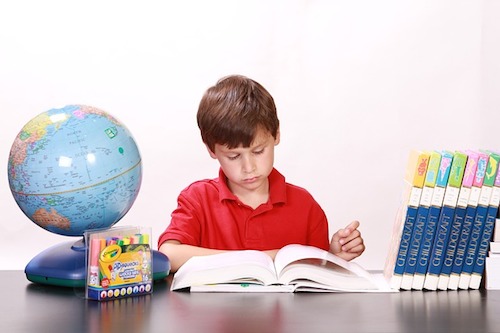 Picture by Pixabay
Picking the Right Course Book
Selecting the right course book for a young learner can be difficult. On one hand, the course book must be engaging and fun so that the child stays motivated. On the other hand, it must be structured enough so that the child actually learns about the language. Further, children especially thrive with course books that provide substantial interactive activities, such as puzzles, games, and dialogues.
The Everything Kids' Learning Spanish Book, for instance, is an excellent example of a course book that kids will love. Its lessons are chock-full of games, funny stories, and silly expressions that will have children learning and laughing at the same time.
Another great choice, Lightning Fast Spanish, is particularly good for families who want to learn Spanish together. Its lessons cover topics related to family life, so it's easy to incorporate the language into your daily activities as a family, which makes the learning process more fun for both children and parents.
Making Use of Listening Activities
Trying to memorize lists of words and rules while sitting in silence is not a good way for kids to learn. Instead, they should be receiving ample auditory exposure with material that is interesting and age-appropriate. A great way for children to get in some listening practice is through music. For example, listening to a corrido— one of the most emblematic genres of Mexican music — is a great way for kids to learn new phrases and gain cultural knowledge at the same time, all while enjoying themselves. Check out some more of our Spanish-language music suggestions from Argentina, Mexico, and Spain.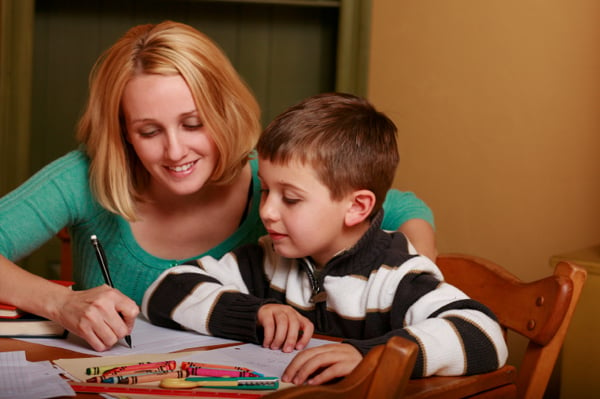 Picture by Mommy Matters
Incorporating Visuals
Even more so than adults, children are visual learners. As such, they thrive on materials with heavy visual components, such as comic books, TV series, and movies. Watching a movie with young learners can be a great way to spend a relaxed, educational lesson — they won't even realize how much they're learning!
For a kid-friendly Spanish-language film, we recommend Las Aventuras de Tadeo Jones (The Adventures of Tadeo Jones), which has the distinction of being the first big-budget animated film to come from Spain. Its plot follows a hopeful archaeologist and his exciting journey through Latin America. It's a fun, light-hearted film that garnered excellent reviews; young learners will be laughing and learning from start to finish. If you want more Spanish-language film suggestions, see the rest of our top choices.
Teaching Spanish to children isn't easy: you have to be creative and resourceful in order to maintain their motivation. However, in the end, the young learners of today will be immensely grateful that they were afforded the opportunity to learn Spanish at such a young age, as being bilingual will open up countless doors for them in the future.
For young and old learners alike, check out the rest of our Spanish course book reviews to pick out the one that matches best to your needs and goals. And if you're really serious about getting a young learner on the fast-track to Spanish fluency, consider reviewing our Spanish-language course and package options, taught by qualified Spanish tutors who are specifically trained in teaching children.