10 Steps to Obtaining a Business Visa in Dubai
One of the most highly desired visas that plenty of foreign investors would give their teeth to obtain is the business visa for the United Arab Emirates.  A country with a stellar economy and countless opportunities for the smart investor, it's also traditionally isolated from western countries, and not entirely keen to hand out its enviable resources to foreigners.  If you are set on working or starting a business in Dubai, here are 10 steps you must follow to success.

1. Plan Your Business.  For the application process, it will be in your favor if you have a detailed, realistic business plan that you can defend, specifically one that will create plenty of jobs for UAE citizens.
2. Select a Location.  In order for you to own your business 100%, you will have to set it up in a designated Free Zone of the Emirates (otherwise your company is required to have 51% UAE citizen shareholders).  Keep in mind, this may not be practical if your business is in an area, such as retail, that requires a lot of people; you may have to make compromises.
3. Get a Sponsor.  Any foreigner, unless you have a passport of a Gulf Cooperative Council country, will need a sponsor to enter the country.  If you wish to cross the border for employment purposes, this should be your employer from the host company.
4. Get Tested.  Once you receive the OK by the UAE immigration council to proceed, you will have to get tested for diseases such as HIV, Hepatitis C, and tuberculosis, and then submit your test results along with your visa application.
5. Renew Your Passport.  Too often, a prospective investor may jump through all the hoops immigration has to offer for a visa, only to find that his or her passport expires soon and there isn't enough time to renew it.  Don't be this person.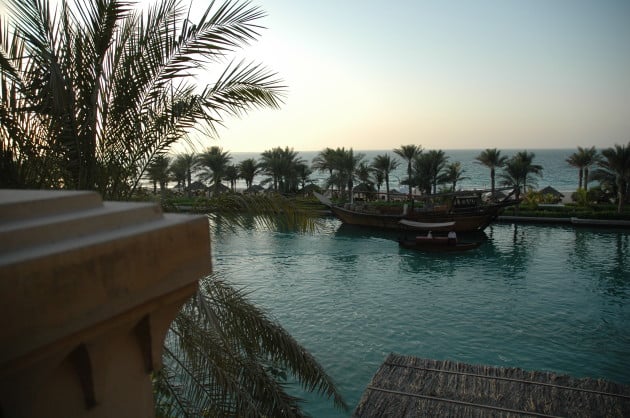 6. Open a Company Bank Account.  As this becomes more common in Dubai, the process becomes more streamlined.  It should be very simple for you to open a bank account to transfer the funds for your business overseas.
7. Get a Labor Card.  You will need a passport photo as well as a labor contract, if applicable, plus your medical records and a letter from your sponsor to submit to Dubai's Ministry of Labor.
8. Register For a Trade License.  Determine whether you will apply for an Industrial, Professional, or Commercial license.  You will have to submit for approval by the Department of Economic Development.
9. Solidify the Relationship With Your Sponsor.  The government will expect you to keep your sponsor involved in the development of your business, so you will be required to submit a Memorandum of Association to finalize your visa application.  This must be notarized by an Emirate court.
10. Learn Arabic.  While not an official necessity to obtaining your visa, proving to your sponsor and the government that you're willing to invest time and effort in the language and culture of the United Arab Emirates will go a long way to boost your cause.  It will also ease the process of running a business if you can communicate for yourself throughout the matter.  Send us an inquiry to get started, or take our free online Arabic language level test.