5 Quirky Coffee Shops in Singapore for Your Workday Java Break
In 2014, Singapore made the list as one of the top three most sleep-deprived cities in the world. If you live on this city island, you can probably understand why: people in Singapore tend to work just as hard as they play, and love to stay busy, busy, busy.
In order to keep up with Singapore's fast paced snooze-less way of life, on occasion you'll probably find yourself in need of a major caffeine pick-me-up. But don't head down to your nearest chain coffee shop just yet. In recent years, plenty of quirky and fun coffee shops have been popping up all around the country, giving residents many more options when it comes to where to get their coffee fix.
So take the espresso lane (pun intended) to one of these five funky coffee shops, any of which will no doubt make getting through the daily grind much easier once you're properly caffeine fueled up.
Located a conveniently short bus ride away from Singapore's financial district, this coffee shop is the perfect stopover for those difficult work days when you need a Cup of Joe to get you through. And if you stop in on the weekends, you'll find a special brunch menu which is every meat-lover's dream. Plenty of bacon and sausage abound here, as do dessert waffles with ice-cream on top!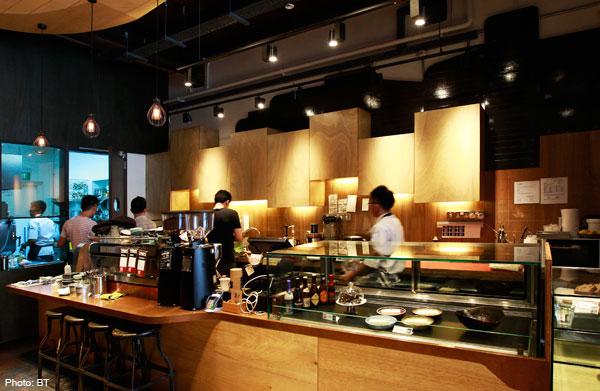 2. Drury Lane
Located just a few steps from Chinatown, this groovy coffee shop is within perfect reach for those working close to Singapore's city center. Need a quick pick-me-up in between meetings? Just head down to this revamped fire station and sample their amazing caffeine infused beverages. Be sure to try their wonderful desserts and enjoy some great vegetarian brunch options here on the weekends!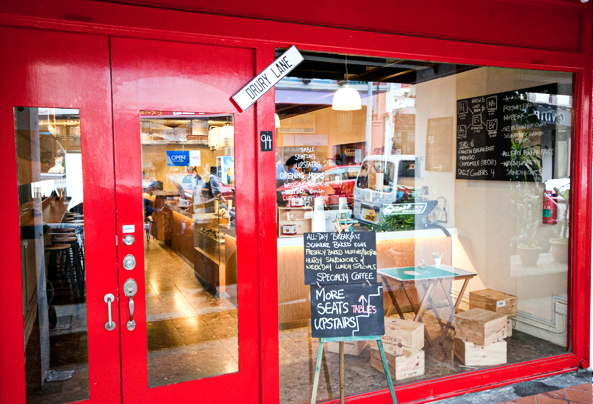 3. Cad Cafe
In recent years, Haji Lane has truly flourished to become one of Singapore's most hip and happening places. Coffee shops thrive in this area and you can't do any better than the artsy Cad Café. Your senses will be stimulated before you even step inside by the colorful and artistic exterior of this unique café. You can enjoy an aromatic cup of java before hitting up the rest of Haji Lane for some shopping! Or drop in on the weekends and you can also enjoy a variety of brunch options for both meat- and veggie-lovers!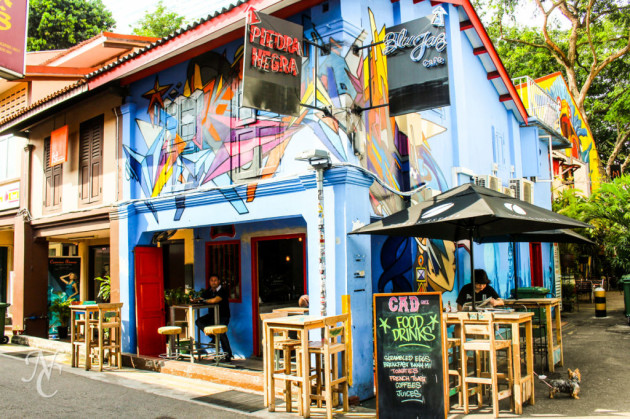 Mandarin is commonly spoken in Singapore and, as one of the languages to know for the future, you'll probably want to keep your skills sharp with the occasional chat over coffee with a local language exchange partner. If so, you can't do any better than the bright and happy W39 Bistro & Café. Not only is this café in the perfect location for all those west coast dwellers and workers, but it features an extensive menu and a homely vibe which will make you want to continue practicing your Mandarin for hours on end!
If you need to fuel up for a day of working from home, then pack up your laptop and head over to The Book Café. This fun caffeine center offers plush couches, quiet corners, and a plethora of aromatic jamoke for even the pickiest of coffee lovers. The great thing about this café is that it's aimed at book lovers so you won't find a lot of chatting going around. You'll be able to locate that perfect peaceful nook to finish up those important reports or to sort through your overflowing e-mail inbox.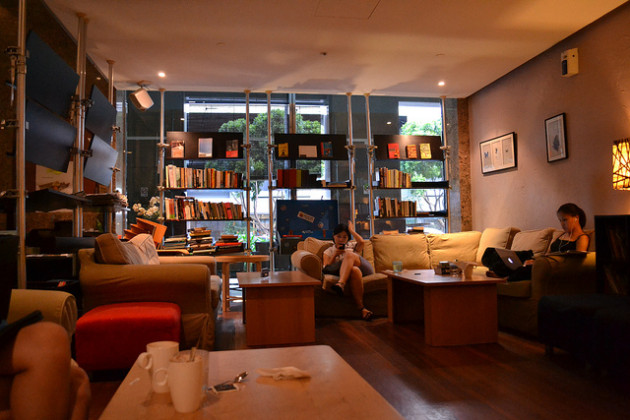 With so many great options to choose from, you certainly won't be at a loss when it comes to finding your niche café in Singapore. But with over 70% of Singaporeans speaking Mandarin as a second language, you'll want to make sure you perfect your language skills before heading out on the town. A free online placement test will help you to figure out if you're ready to order that Cup of Joe in Mandarin, while excellent language classes will allow you to take it to the next level when asking for extras with your coffee.