Korean & Profit: The Perks of Entering South Korea's Growing Market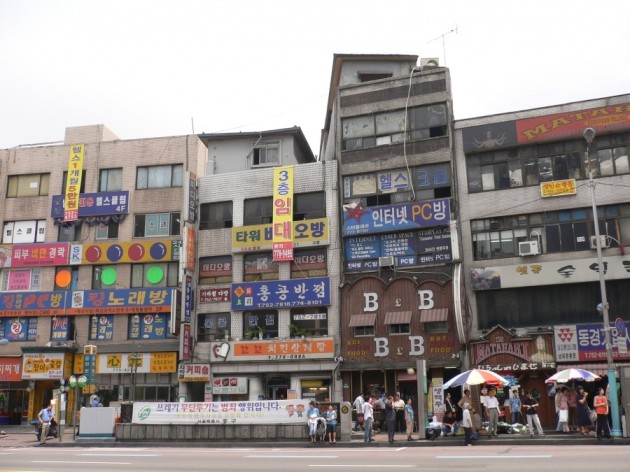 South Korea has seen impressive economic growth since the 1950s that is comparable to both Japan and China, yet it is often overlooked in foreign business due to its history as a generally closed market controlled by a handful of powerful, national corporations. But as all things must change, South Korea is becoming more open and opportunities to practice trade are increasing. So why should you or your company look into entering South Korea's growing market?
Going Green
Amongst some of the economic projects the President Lee has implemented in South Korea is the Green Growth initiative: a new development plan that sets its goal on making South Korea a leader in the market for environmentally clean technology. Foreign entrepreneurs and companies working in this industry can capitalize o this initiative by working within the Korean market to increase awareness of their product or brand. Since the green marketplace is one of the fastest growing in the 21st century, many foreign upstarts could benefit from South Korea's ambition. And with the cultural emphasis put on education with a low employment rate for recent graduates, established green companies can find driven and educated recruits right out of school prepped and ready for innovation.
Youth Culture
While on the topic of young people fresh out of school, it's a good thing to point out that the formal closed economic climate of South Korea is being challenged by the new ideas of the youths bucking the system. With a number of university graduates remaining unemployed months after graduation, faith in the large corporations that have dominated the Korean market is decreasing. Importance in foreign-language learning in students means the youth culture is experience a greater world-view and becoming more prone to adapt Western work culture. This open mindset is bleeding into the economic climate making this one of the most open times in their history, a great opportunity for foreign businesses looking to get in on the ground floor.
New Media
Social media and the popularization of smart phones have greatly impacted South Korean culture. While Samsung still dominates much of the South Korean market, there is still room for foreign IT companies to take advantage of the country's advanced telecom, wireless broadband, and cable systems. And with the popularization of the Android and iPhone marketplaces, it is easier now than ever for independent interactive companies and teams to enter the marketplace.
Gateway Country
The marketplace in South Korea has been a traditionally closed one difficult for foreign business to enter. But the emerging openness not only provides opportunity for foreign businesses to get in on the ground floor of this particular country, it also serves as a springboard for expanding into other Asian markets. Success in South Korea means becoming more visible in the larger Asian markets such as China or even getting insight into other up and coming Asian markets.
Free Trade
As of 2014, free trade between Australia and South Korea will be implemented under the Korea-Australia Free Trade Agreement or KAFTA. This means highly improved trade between the two countries without high tariffs on exported goods. The same relationship between New Zealand and South Korea has existed since 2009 in regards to many products with the exception of some agricultural production. However since the countries are counter-seasonal, this could change in the near future.
While the South Korean market is opening, there are still elements of the old school way of thinking lingering. Networking and connections are still highly necessary aspects of growing a business in South Korea and the official business language is Korean, which will probably not change anytime soon. So if you're looking to expand into the South Korean market learning the language is a must. If you're looking for ways to begin your education or find a class in your area, feel free to contact Language Trainers with your questions. If you have a background in Korean, check out our Korean language level test to test out your Korean proficiency.