The Business Lunch: Brazil's Most Popular Dishes and Mealtime Etiquette
If you are travelling to Brazil on business, you are sure to be wined and dined by your business colleagues. So you don't feel too much like a fish out of water, it is important to get to know food etiquette in the country before your travels.  Brazil is the largest country in South America, therefore there are many regional differences when it comes to traditional cuisine. In true Brazilian fashion, your hosts will be welcoming wherever you travel, but nonetheless here is a rundown on what to expect.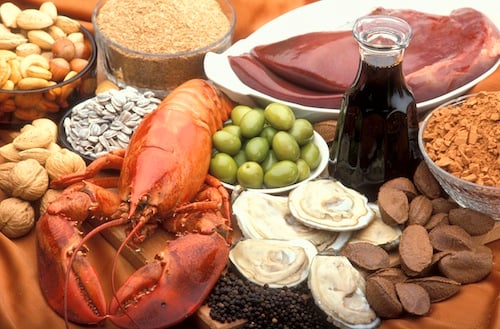 What Food to Expect:
Feijoada is to Brazil, what Paella is to Spain: a stew made with black beans and beef, served in a large bowl which diners will all share. The more you indulge in this delicious dish, the more you'll get to know your dining companions. Try ordering Moqueca, a coconut milk-infused fish soup, and you'll impress your native fellow diners. While traveling and meeting new business colleagues, expect many sweet gifts, like the insanely-good Brigadeiro: a condensed milk chocolate truffle.
Always use Cutlery:
Table manners are paramount to Brazilians and non adherence is frowned upon. Always ensure you eat with your cutlery and never your hands, even fruit is eaten with a knife and fork.
Take your Time:
Brazilians don't like to rush proceedings so expect your dinner gatherings to take some time. Engage with your hosts on a personal level, as Brazilians pride themselves on making friends before striking a business deal. With this in mind, make sure your host brings up business before you do.
Know What to Wear:
Dress smart, keep it neat, and make a point of washing your hands before a meal. Appearance is important, and showing respect for your fellow diners and the meal served, through your dress and manners, is expected.
Be prepared to party:
Although you are traveling for business, you can't go to Brazil without enjoying some of the party atmosphere. Brazilians are free spirited and like to surround themselves with good food and good music regardless of the occasion. Let your hair down, enjoy a Caipirinha (Brazilian rum and sugar based cocktail), and talk shop later.
Try the Street Food:
Brazilians adore street food and there are some great offerings in the country's main cities. Pão de queijo (small balls of cheese wrapped in  a puffy dough) and Esfiha (a deep fried dough triangle, stuffed with various meats) are favourites. They may not be good for the waistline but they are a must try, during your stay. When eating street food, be sure to ask for advice on what stalls to avoid, to prevent any stomach upsets (although these are rare in Brazil).
Don't put yourself at a disadvantage when dealing with foreign business partners, impress them by learning their language .You don't want to miss out on key information shared at meetings and relying on interpreters can slow down conversation. During the last year, there has been a 50% increase in the demand for Portuguese speakers in business. Contact our language centre, for information on available courses near you. To see how much Portuguese you know already, take our online language test.