Top 5 Things to Pack for your Business Trip to Dubai
With its ever increasing number of skyscrapers, luxury hotels and designer shopping malls, Dubai is the current business capital of the world. The tourist industry in Dubai looks set to increase by 67% by 2016, so it is definitely the place for your business. Whilst extremely hot weather and language barriers may be difficult to navigate at first, you will soon adapt, just like the 10,000 UK expats who move to Dubai each year. As with any hot country, you will want to pack lightweight clothing and plenty of sunscreen, but here are a few other items that we recommend packing in preparation for your trip.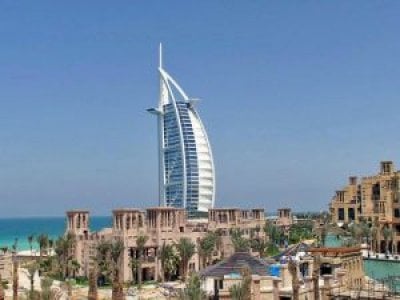 1. A head scarf
With over 200 million people, from more than 200 nationalities residing in Dubai, it is fair to say that it is truly cosmopolitan. There is, however,  strict rules about how you dress. Suits are the accepted business attire for men and women in Dubai, with particular attention paid to ensure women are covered up from their shoulders right down to their feet. Whilst a headscarf is not essential at all times, women need to wear one when visiting religious establishments.
2. Reusable Water Bottle
The heat in Dubai can be overbearing, so it is important to stay hydrated at all times. A water bottle that you can fill up throughout the day, may be better than buying lots of bottles of water. Consider taking a Steripen to ensure your water is fully filtered.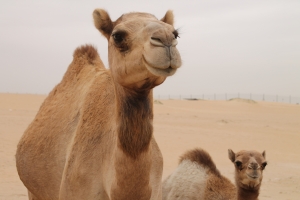 3. Deodorant/Baby wipes
The humidity it Dubai can be very difficult to adjust to, especially during summer. You will find walking about will lead to natural excessive sweating. Pop a packet of wipes into your bag, to keep you fresh for your business meetings. An umbrella to take away some of the direct heat, is also worth considering.
4. Bilingual Business Cards
You will stumble upon business opportunities at every turn in Dubai, so be prepared. The oil industry is still a lucrative business in UAE, but Dubai is home to over 80% of UAE's non oil trade. The hospitality, gold and jewellery trade are lead trade industries. Whilst many prominent businessmen will speak English, you don't want to miss out due to those that only speak Arabic. This smart move could just seal a lucrative deal.
5. A Large Bag
This buzzing metropolis is heaven for shopaholics. With the best of the best in shopping malls, containing every gadget under the sun, plus quality leather products available in traditional souks, you will want to make the most of tax free luxury products. There is no VAT in Dubai, meaning you can snap up luxury items for bargain prices, just be aware of your local import taxes. Dubai's import tax is currently 5%.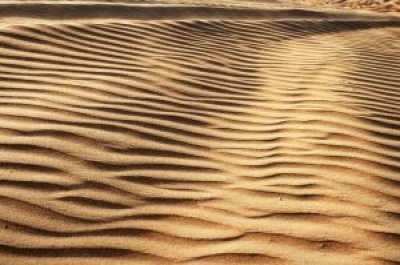 Business deals in Dubai are all based on mutual respect, so you will want to impress your hosts as much as possible. Whilst English is spoken in many areas, you can get ahead of the crowd by joining the 200 million people who speak arabic. With over 200 Arabic speaking countries in the world, learning the language is a wise business investment. Contact our language centre to see what courses are available near you. Why not see how much Arabic you know already, by taking our online Arabic level test.