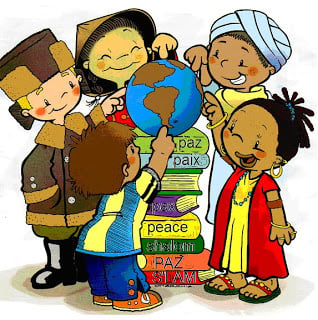 The United Nations HQ in New York celebrated Chinese Language Day on Thursday (April 20th) with a series of special events. The day has been celebrated since 2010, and the April date was selected from Guyu to honour Cangjie, the legendary figure in Ancient China credited with inventing Chinese characters 5000 years ago.
The day featured displays of traditional Chinese dancing, musical performances, art exhibits and a demonstration by the Chinese Health Qigong Association.
The UN Department of Public Information (DPI) introduced language days in 2010 to celebrate each of it's official languages and to encourage cultural diversity. Chinese is one of the six official languages of the UN, along with Arabic, Russian, French, Spanish and English.
The other official UN Language Days were selected for their historical importance connected with each language:
French (20 March – International Day of Francophonie)
English (23 April – William Shakespeare's birthday)
Russian (6 June – Alexander Pushkin's birthday)
Spanish (12 October – Dia de la Hispanidad)
Arabic (18 December – the date the General Assembly designated Arabic as the sixth official language of the United Nations in 1973)